The best source for hard to find print news.
With Newz Group's media monitoring platforms you can access all your earned news in one convenient location. Track only the media you need integrated into the platform of your choice. All solutions include analytics to help you understand the impact of your media.
Newz Room is Newz Group's original media monitoring platform. Originally built for housing our newspaper clips, Newz Room has transformed into an integrated print news, online news, and social media monitoring platform.
Not only can you view, organize, and share your newspaper mentions, but you can also track what is being said about you online and on social media.
Get all your news sources in a single place. Receive daily alerts, weekly analytic summaries of your coverage, and a dashboard to manage your news and graphs through this platform.
Built for the professional who needs to know what is being said in local communities, this platform helps support your work and keeps you informed about local and regional news.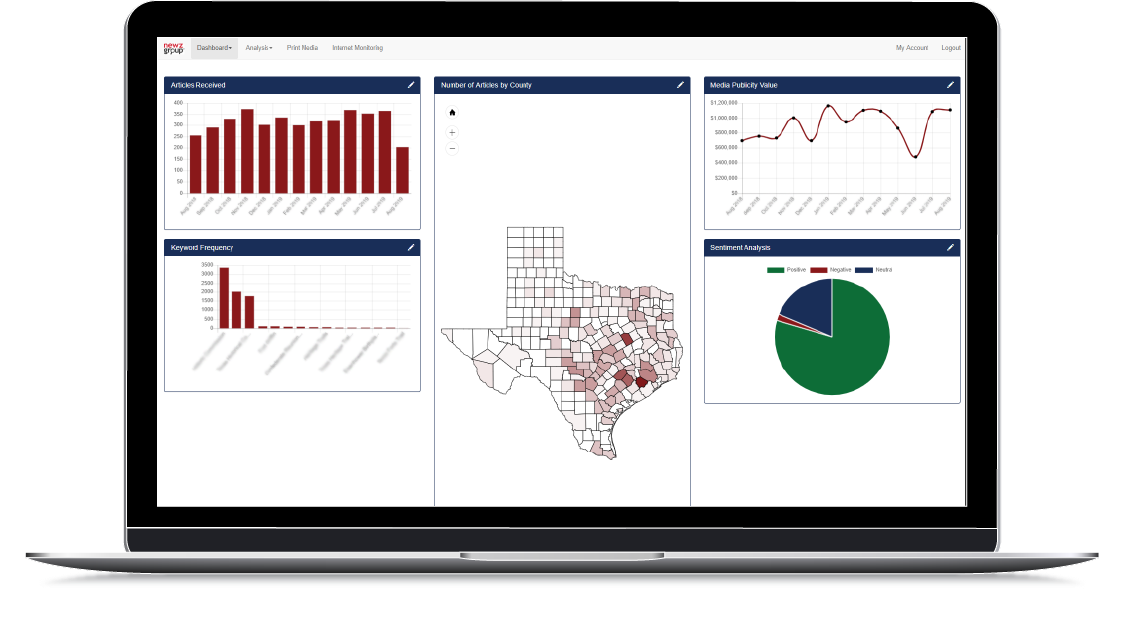 1
View important statistics related to your media coverage.
2
See your media heat map to view how prevalent your print coverage has been across the state.
3
Understand the impact of your media results with advertising equivalency metrics.
Want to learn more? Let's Chat!
We would love to hear form you to learn about your media monitoring goals and how we can help you find you.