Newz Group solutions are powered by robust platforms for end users who need insightful understanding of the news.
With Newz Group's media monitoring platforms you can access all your earned news in one convenient location. Track only the media you need integrated into the platform of your choice. All solutions include analytics to help you understand the impact of your media.
Premier Platform
For the Public and Media Relations Professional.
Integrate all your media and data insights in one place with this powerful solution. The Newz Radar is designed with the elite PR professional in mind. Receive daily email alerts along with access to numerous data visualizations for understanding your news through analytics. The responsive interface allows you to customize your experience with only the information you need.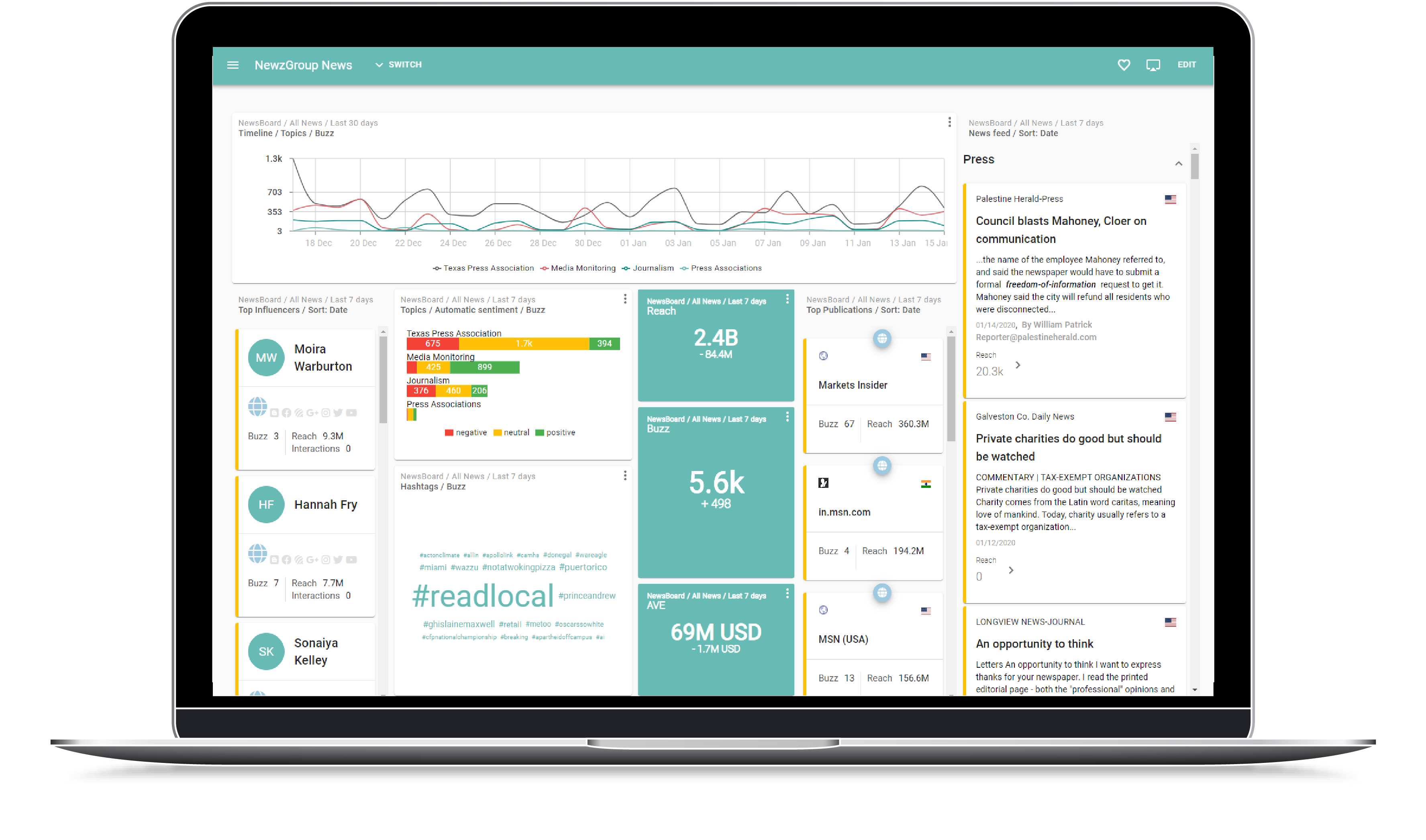 1
Customize your dashboard with over 200 analytic widgets.
2
Analytic visualizations of your data.
3
View the top news articles and your earned media in the dashboard.
Need more info? Let's chat!
Still need more information to see if this is the right solution for you. We would love to hear from you to learn about your media monitoring goals and how we can help you find you.
Other Platforms
Media Monitoring and News Tracking
Get all your local news and regional centric analytics in a single dashboard.
Other Platforms
Publishers and Newspapers
Get only the hyper-local content important to you.